ActewAGL Royal Canberra Show
Entries Close Online - 16 January 2018
Dog Section
23 - 25 February 2018
This show is a

Qualifier.
Dog Exhibitor Information Booklet
Full Catalgoue Results from 2017
Baby Puppies
SPECIAL ARRANGEMENTS for on-line entries of Baby Puppies at the 2018 Royal Canberra Show:-
Easy Dog Entries requires a registration number so that entries can be processed.
If you have not yet received a registration number for your baby puppy, you need a "dummy" number.
To enter, please use up to the first eight letters of your Kennel Prefix (eg Neligrin) followed by a different number for each baby puppy to be entered. Up to a maximum of ten characters.
For example - Neligrin01, Neligrin02 etc.
THIS WILL ONLY APPLY TO THE 2018 ROYAL CANBERRA SHOW.
When you have the registration numbers, please email them to [email protected] and correct the information for your dogs on Easy Dog Entries.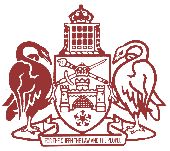 The Royal National Capital Agricultural Society (RNCAS) has promoted agricultural shows in the ACT and surrounding regions for approximately 80 years.
The ActewAGL Royal Canberra Show, Canberra's largest all ages event, is staged annually by the Royal National Capital Agricultural Society. While having agriculture at its core, the Show has broadened over the years to reflect more entertainment, educational features and exhibitions, ensuring that there is a vibrant mix of "city meeting country" and "country meeting city".
Come visit The Royal Canberra Show from 24-26 February 2017 for an exciting mix of exhibitions, events, entertainment and much more. More information on what's happening this year at the show can be found at http://canberrashow.org.au
We appreciate the support of our major sponsors to the Dog Section.
Royal Canin | Dog News Australia | Catonam Products | CCrates | Easy Dog Entries

** CAR PARKING POLICY **
Unauthorised vehicles are not permitted to park on the grounds.
Any vehicles on the grounds will be asked to move or will be referred to security.
For more information, please read our Exhibitor Vehicle Policy here.
Contact Details
Chief Dog Steward
Canberra, ACT, Australia
Phone : (02) 6161 1944

39518 Visitors